Customer Experience from a Different Perspective
We are not a large consulting firm or a mystery shopper program. We offer clients a perspective that is qualitative, experiential, emotional and action-oriented. It's a fresh, practical, innovative approach to the customer experience puzzle.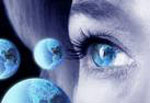 With an outside-in approach we:
Partner with companies to design exceptional customer experiences that create customer promoters, drive profitability and secure long-term growth
Offer a 360° View Mapping Tool™ that assesses the physical, social, intellectual and emotional dimensions of customer experiences
Develop a strategy for designing an experience where customers feel valued, confident, engaged — even surprised
Create a catalyst for change
Our Points of Difference
Specialize in Retail, eCommerce, Medical and Travel Industry
Combine business + psychology + behavior
Address the "missing link" in experiences
Evaluate with our proprietary View 360° mapping tool
Recommend actionable strategies to transform experiences
Take the first step. Contact us today.