Customer experience not only matters, it can give you an important competitive advantage. Research shows that an outstanding customer experience motivates most customers to buy more, stay longer, and refer family, friends and co-workers.
The Missing Link
A well-designed customer experience is the foundational platform of your business. It can be the key ingredient ­– or the missing link – for a clear, actionable strategy and an indicator of a company's health.
Customer experience is critical in a recession. Marketing efforts and operational efficiency may make your company competitive, but improving your customer experience positions you to achieve the next level of differentiation and success.
Customer Experience-Driven Organizations
Becoming a customer experience-driven business is changing the way you innovate, but it's not easy. It's more than just buying the newest technology, retraining your employees, building empathy for customers, increasing efficiency or cutting costs.
Embracing customer experience is a process that requires fundamental shifts in how your business and your employees behave. It's synchronizing what you already have – people, process and technology – and responding to your customers' ever-changing needs, wants and desires.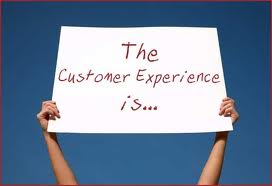 Most customers say an outstanding experience – not the lowest price or the best quality – is the reason they choose one business over another.